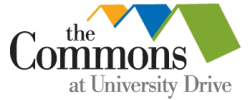 Your Review
Submit a Review

Resident Reviews
|Recommended: Yes
Great apartment — Great apartments, clean environment. Friendly people
Desiree, thank you SO much for the incredible review! We really strive to make it a wonderful and clean place for everyone and please don't hesitate to reach out if you ever need anything!
|Recommended: YesGood living — Comfortable, feels at home, always someone to help with anything.
|Recommended: YesLove living here — I love living in the apartments, great roommates, lots of fun stuff to do, so convenient for school
|Recommended: YesA pretty sight — It is a pretty busy place to live at. There is some noise there, but overall pretty quiet.
|Recommended: Yes
Close, Nice, and Beautiful — I will be attending Penn State Scranton in the fall as a freshman, and from the tour of the apartments, they are amazing at what they are doing It's neat, tidy, and comfy. It feels like you're at home, which is an amazing thing The staff are very nice, and they will help you with everything you need I definitely recommend staying here The Commons
Raymond, Thank you so much for your review! We are super excited to have you here at The Commons in the fall! You are your family are the best!
|Recommended: YesVery good solution for out of state students such as myself — Super convenient
|Recommended: Yes
Its a beautiful place. We are happy to have a safe place for our daughter during her studies away at college. — It's quiet and only busy when all roommates are around. It's a safe environment. So close to the campus. It is located in a convenient area where there are stores and places to eat. The staff is helpful and very professional. Our daughter enjoys living here. Thanks again.
Thank you for the kind review Allicee! We love what we do here!
|Recommended: Yes
The commons is a clean and comfortable place to live. — It is great living at the Commons. You are close to campus ad can live with friends.
Ashley, thank you so much for the nice review! We love having you here as a resident and are so happy to hear you like it. We hope to see you at the Holiday Dinner on Tuesday!
|Recommended: YesPerfect College Apartment — I have lived at The Commons for almost two years and I have loved every second of it. It is a beautiful apartment complex, that has fun residents and helpful staff. The location is fantastic and even offers on site laundry. I highly recommend The Commons to any student in the surrounding area.
|Recommended: YesGreat Place — Close to campus, very convienient
|Recommended: YesPerfect College Community — I like that it makes going to PSU Scranton feel like a you're getting the total college experience. The community is really nice and it's all people my age. Everyone feels like family. The office staff is so nice and always putting together really fun events.
|Recommended: Yes
Convenient, makes it easy to get to and from classes — People are friendly and the assistance is good
Thanks for your review, Alayiah! We love having you as a resident!
|Recommended: YesGood being close to campus — Its a plus being right across the street from campus and also walking distance to the local stores