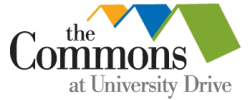 Frequently Asked Questions
Frequently Asked Questions
HOW TO APPLY
Q.
What do I have to do to apply for an apartment?
A. Our process is simple! Either click "Apply" on our website, or contact our office directly and we will walk you through the process. This will give you instructions on our requirements. PRIOR TO APPLYING, please be prepared to do the following:
1. BE SURE ITS WHERE YOU WANT TO LIVE, as our applications are legally binding and you will not be released from obligations.
2. You will need to pay a $40 application fee for processing.
3. You will need to pay your security deposit at the time of applying which is $500 per person.
WEBSITE URL:
www.thecommonsofscranton.com
Q.
What needs completed for me to be able to move in?
A. 1. Completed Online Application with Security Deposit ($500) and Application Fee ($40) paid in full
These fees are part of the application and the application will not be considered "complete" until they are paid online.
2. A parent or guardian will need to be added to your application and also sign a form. This is required for all students.
3. A lease will need to be signed. This will be emailed to you and can be signed online once the application is complete.
4. First month's rent and utility fee are due prior to receiving keys to the apartment.
LEASE TERMS
Q.
What are the lease terms?
A. The leases run August through May. The specific start and end date change yearly, depending on the academic calendar for the school. For example, in 2019-2020, the leases went from 8/24/19 – 5/16/20.
We do not require a 12 month lease; this way you don't have to worry about finding a sub-let or paying for renting in the summer if you would like to return home. Although, if you would like to stay through the summer to take classes or for any reason at all, we will allow it and even at a discounted rate!
PAYMENTS
Q.
When is rent due? / What is the payment structure?
A. Rent is due by the 1st day of each month. We collect the rent in
10 equal monthly installments
to make it more manageable. For example, if your lease is for the amount of $6000.00 for a school year, you will pay 10 equal payments of $600.00.
Rent is not pro-rated
. Understand that our leases are 10 monthly installment leases therefore you will pay 10 full monthly payments, or you can pay in full per year or semester.
Q. What if I forget to pay my rent?
A.
We do give you a grace period to pay by the 5th of each month without late charges. However, if rent is received after the 5th, your account is charged an automatic late fee until it is paid in full.
Q. What is a Utility Fee and why/when do I pay this?
A.
The utility fee is to cover ALL utilities such as your heat, central air, cable, internet, electric, gas, water, sewer, trash, snow removal and lawn maintenance. This fee is paid two times per 10 month lease at the beginning of each semester. (Fee due with your August rent and fee due with your January rent).
With this, you will have no utilities in your name and will not have to worry about who's name to put certain bills in. This alleviates late monthly payments that could harm your credit rating. We want you to focus on being a student!
Q.
Are there any other fees or options?
A.
Parking: Parking is available on-site for a small fee of $50 per semester. We have a gated lot to guarantee you a spot at the housing and right across from the campus! We provide you with a parking pass for your windshield.
Q. What about Insurance?
A.
We REQUIRE that ALL tenants have rental insurance.
This is for your protection! And luckily, it very affordable!
Why buy renter's insurance?
Your landlord's property insurance won't help you if disaster strikes. It covers the structure, but not any of your things. Renters insurance covers your belongings from all the possible bad events that are listed in the policy, such as fire, smoke, water damage, windstorms, lightning, theft and even vandalism. Even if you don't think your stuff is worth that much, renter's insurance is a good idea. The cost of replacing just a basic wardrobe and only a few pieces of furniture adds up quickly. Plus, renter's insurance covers more than your personal belongings at home. Here are some other things a policy can cover:
Hotel costs after a disaster
Medical expenses for injured guests
Damage that you or your guests may cause others
Legal costs if you're sued
Stuff you've rented or borrowed
If someone breaks into your car
Shopping for coverage:
Decide how much renters insurance coverage you need before you buy. Purchase enough insurance to replace all of your belongings, plus consider the added options that allow you to get the above coverages. We require a minimum of $1,000,000 in liability coverage with ourselves listed as an additional insured. Remember to quotes from several insurers, including the company that provides your car insurance. You likely will score a discount if you buy renters and car insurance from the same company.
Q.
How can I pay my rent?
A. We have a quick and easy process online. When you apply for an apartment with us, you automatically have a "Resident Portal". This portal is extremely helpful! From here, you can pay rent, look at your lease agreement and request maintenance all at one time! When you submit a payment online, there is a $1.95 processing fee for online payments made with a bank account. Credit card companies charge various fees as well. Otherwise, you can drop the rent off to our office. OR, you can mail your payment to our office. Keep in mind, if you are mailing the payment, late fees start on the 5
th
and we go by the date that the check is received, not the date that it is postmarked!
We accept payments with a credit card, debit card, check, e-check (bank account number), or money order. No cash.
Q.
Can I pay the entire semester at once?
A. You absolutely can do this. However, we like to try and lessen the burden and split the rent into 10 monthly installment payments.
Q.
Can I use financial aid to pay for my housing?
A. Yes, you can use financial aid to assist in paying for housing. HOWEVER, there are a few rules that we need to abide by because typically loan payments are not paid out until AFTER you are required to pay your rent. You must clearly communicate to our office that you are waiting on your student loan and you MUST provide us with two things:
1. A copy of your statement showing that you are waiting on the disbursement. This statement must show that the refund you are receiving is greater than the amount that we are waiting to collect.
2. Sign a Deferred Payment form
Please know that if you are using aid, we need both of these items and cannot take one without the other. Additionally, we always need the security deposit and first month's rent and utility fee to move forward, but future month's rent installments (Ie.: Sept 1) can wait until the disbursement is made.
Contact our office and we will walk you through this simple process!
Q.
I have signed all of the forms for the Deferred Payment, why am I getting notices that rent is due and now I have late fees?
A. Our computer system automatically generates late notices if you have a balance on your account. If you have followed all of the procedures for the deferred payment plan, understand that your account will continue to accrue late fees until the account is brought to a zero balance. If all steps have been followed, once payment is received, we will then remove all late fees from the account.
Q.
What happens if I don't pay my rent, or I pay late?
A. We as the Landlord, have an obligation to the owner of the property to collect all rents and on time. If you are not on a deferred payment plan your account will receive late fees that you will be responsible for. (Please see above, When Is Rent Due) If you have not paid your rent by the 14
th
of the month our office starts the procedures for filing a complaint with the local Magistrates office. At the time we drop off paperwork to the Magistrates office for non-payment, we must pay a court fee to do so. In exchange, we do charge YOU the court fees and you are responsible for the court fees once the paperwork has been filed. You will then receive notification from the Magistrates office giving you a date and time for your court hearing. It is highly recommended that you attend the hearing, so you fully understand what will potentially happen if you do not pay the rent.
COMMUNITY
Q.
Are there RA's or Live-In staff?
A. The Commons has on-site staff / interns who live here. Additionally, the office is open daily from 9AM - 5PM excluding weekends and holidays.
Q.
What sort of events do you do for the residents?
A. We try to host approximately one event per month for our resident-guests.
Here are some examples of things that we have offered:
parking lot party which included tons of pizza, sports, games, and give-a-ways
movie nights
potluck dinners
video game nights
pizza parties
a parking space "chalk-out"
contests in which tickets to concerts and PSU football games have been given away
scavenger hunts
complimentary coffee / hot chocolate bars
bowling nights
Plus many more to come! We love when residents recommend events and always try to cater!
Q.
How do I know what is going on at the Community? How is this communicated to me?
A. In order to apply for our apartments, you must have an email address. PLEASE UNDERSTAND that our computer system sends ALL communication via email. It is imperative that you check your emails on a daily basis. We often announce community events, specials and other exciting things also on our Facebook page at
https://www.facebook.com/thecommonsofscranton
. SO don't forget to like us so you can be kept up to date on all of the FUN STUFF! Tell your friends to "Like Us" too, because not all giveaways are for resident guests only!
Q.
Why do you recommend living at The Commons instead of commuting?
A. Being that the apartments are right on the edge of campus, it gives you easy access to all of the wonderful activities that PSU has to offer! Our residents always form a "community" bond and enjoy walking back and forth to class and events together. Our live-in interns will often go door-to-door to see if residents would like to attend events with them. It helps our residents to gain a solid core group of students to study with and rely on during collegiate times.
Q.
Are there laundry facilities on site?
A. We provide laundry on-site. It is typically located in the building that the guest resides. The machines are coin operated. They cost $3.00 per load.
Q.
What else do you have on site?
A. We have vending machines for drinks and snacks and beautiful outdoor gazebos.
Q.
Do you offer maintenance?
A. We have maintenance regularly at the property! You can submit a maintenance request anytime through the resident portal app on your phone, from your laptop or ipad, or even by calling the office! We also have a 24-hour maintenance emergency line!
Maintenance Fees: You pay for maintenance only if we make repairs due to your negligence. Examples: Holes in walls, holes in doors, damage to countertops, improperly disposing of trash (leaving it at your front door), lock out fees because you forgot your key, etc.
Cleaning Fees: This typically only applies at the end of your lease term. If you do not follow our instructions on cleaning when you vacate, we do have contractors who will clean your room and the amount will be deducted from your deposit. (Please refer to "Move Out Procedures")
THE APARTMENTS
Q.
What size are the beds?
A. The beds are twin extra long.
Q.
What furniture comes with the apartment?
A. Living Room: Sofa, loveseat, end tables, Flat Screen TV, dining room table and chairs. The bedrooms have beds, wardrobes, desks and desk chairs.
Q.
What appliances come with the apartment?
A. The kitchens are equipped with a stove, dishwasher, microwave and refrigerator. This does not include pots/pans, utensils, dishes, etc.
Q.
What do I need to bring with me to my apartment?
A. All of the apartments are equipped with the basic furniture and basic appliances. You are responsible for your own linens, area rugs, kitchen items (pots, pans, utensils, dishes, etc), small appliances (toaster, coffee maker, etc) and any other article you would need to comfortably reside in your apartment. Blinds are provided for the windows. We suggest that you not install any additional window coverings as it may damage the drywall around the windows and you will be charged.

Please see the below list for suggestions on what to bring
Bed Linens
Blankets
Pillows
Storage cubes
Pots / Pans
Utensils
Dishes
Paper towels
Toilet Paper
Napkins
Dish Soap
Hand Soap
Toiletries
Shower Curtain
Bath Mats
Small Rugs
Hangers
Dish Washing Detergent
DVD Player or Movie Source
Coax / HDMI cables
Bath Towels
Quarters for Laundry
Hamper
Laundry Detergent
Toaster
Coffee Maker
Food / Beverages / Brita
School supplies / bag
Clothing / outerwear
Chargers
All Cleaning Supplies (Bathroom, Kitchen, Carpet, Stove Cleaner, Vacuum, Broom, Lysol Wipes, etc)
OTHER
Q.
I have signed a lease and/or submitted my application but do not want to stay. How do I get out of my lease?
A. Understand that by signing our application, you are legally bound to the terms and conditions of the lease agreement. The
only way
to be released from responsibility of the lease term is to find a suitable replacement for your lease. Please contact our office for complete details. It is imperative that you understand we are not in business to release resident guests from responsibility and will file a Landlord/Tenant action against you for the full lease term.
Q.
Can I choose my roommates?
A. Yes. If you are moving in and have someone else who wants to live with you, please have them apply online at the same time and be sure to send us an email immediately with your roommate preference.
Q.
Do you offer co-ed housing?
A. If you do not have a roommate, we match you up with other Males or Females only. The only exception would be if you found an entire group to live with and you came in all together to take an entire apartment.
Q.
What if my roommate moves out, am I responsible for their lease?
A. No. All leases are joint and several leases with individual rent responsibility. What this means is that you are not responsible to pay your roommates rent if they decide not to.
Q.
Are my roommates and I jointly responsible for anything?
A. You each have your own lease agreement, however any common space that is shared, you are jointly responsible for. For instance, you all have access to the living room, kitchen and bathrooms. Any damage and/or cleaning necessary in these spaces, you are ALL equally responsible for. If you rent your own single bedroom, you are soley responsible for your bedroom. If you share a bedroom, you and your roommate are jointly responsible for the bedroom.
Q.
What do I do if my apartment is damaged when I move in?
A. Upon move in, you will receive a move in checklist. This gives you the opportunity to go through the ENTIRE apartment being as detailed as possible on things that have happened prior to your arrival. Keep in mind, this is not a brand new property and there will be some flaws. You will have 5 days to return this to the office after taking occupancy. We will review this list for any work order items and this list then remains on file throughout your stay with us. It is then used as a tool when refunding your deposit that the office will check. You will NOT be charged for damages/flaws which happened prior to your arrival if this checklist is returned to our office.
Q.
Can I hang decorations on the walls?
A. You can hang items on the walls, but you must use adhesives that will not damage the walls when removed. Small nail holes are permitted in small amounts, however no large screws or anything that can damage the walls. Please remember, you
will
be charged for any damage above and beyond normal wear and tear.
Q.
What do I do if I have a maintenance emergency?
A. If you are in need of emergency maintenance after hours, you can call
(800) 724-6007
. Please note that this number is for emergency purposes only. For non-emergency items you can log onto your portal and enter a work request, OR call our office and we can enter it for you!
Q.
What do I do if I get locked out of our apartment?
A. If it is during office hours, please visit the office for access to your apartment. Otherwise, please call the maintenance emergency line at
(800) 724-6007.
Q.
I am MOVING IN, when can I?
A. In July, prior to move in, we will send out move in instructions which will include office hours, rent due and all of the other detailed information that you need! Remember, KEEP CHECKING YOUR EMAIL, and LIKE US on Facebook as we often post announcements in these two areas!
This year our move in date is AUGUST 18, 2018. There are no exceptions to this date. You must get your keys on that day or wait until Monday the 20th, which is the first day of school.
Q.
I am moving out, what is the process?
A. We have a detailed packet called "How to get my security deposit back" manual that we will send out in April. (This comes via email, so watch your email!) This will give you specific and detailed instructions to follow. As long as you follow these instructions on cleaning, have your rent paid in full and have not damaged the apartment, you will have NO problem getting your full deposit back! If you have any concerns, we are here! Stop by and we can talk!
Please understand how charges are assessed at the end. You are all equally responsible together for the common areas: Living Room, Entry ways, Kitchen, Bathrooms. If cleaning and or damages are noted in these areas, the bill that is received will be split equally amongst all residents who occupied the apartment. As for your bedroom, if you are in a single room alone, you are fully responsible for all cleaning and/or damages in that room. If you share a room, you and your roomie will be charged equally for the cleaning and/or damages to the room.